Today, more than ever, I wish I were in NYC. This is what I'd be doing...

This is Sam and me in our amazing apartment in Brooklyn. It's definitely not a picture of fanny bostrom & bill gentle.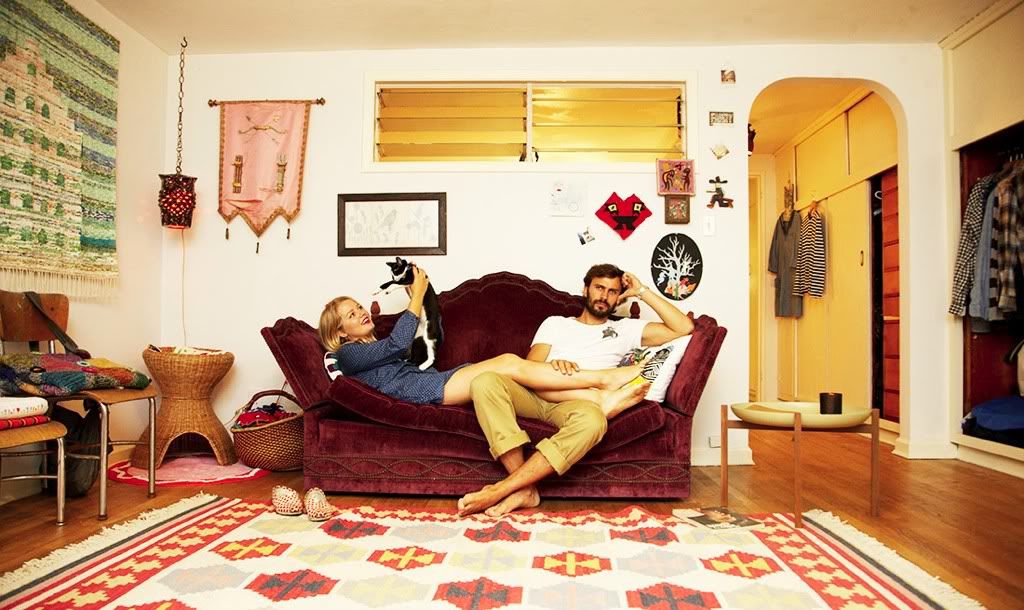 Yeah I've got a ticket to LCD Soundsystem at Festival Hall in Melbourne but we are just going to see them next week at Terminal 5 because we can.


Get the most amazing kebab from the road-side stall right near the MoMA. The huge queue is proof of just how good they are.


Continue the hunt for the elusive vintage motorcycle boots that Sam found on our last visit to NYC but didn't get because they didn't quite fit him properly and we were down to our last dollar. They were amazing. Having trawled the internet and vintage stores alike, we haven't been able to find anything similar. This picture isn't even close to showing their perfection..


Go have another beer with the guys at The Cast. They have moved shop so there will be no more near-death spills trying to get down the stairs to their cellar store. This time Sam will have a spare $2000 to spend at this sweet guys clothes store.


Sick of Sam only getting stuff, it's my turn to indulge at Reformation in the Lower East Side.


Stuff our faces at Tai Thai, really good - and cheap - Thai food. Yummmmmmmmm


Finally convince the guys at Dossier Journal to give me a job. It's right near my new pad after all...