The student runway is always one of my favourite events to attend. Their collections are always the most innovative and creative. This year there were designers from Curtin University (WA), University of Technology (QLD), RMIT (VIC) and University of Technology (NSW).



ANNA DIAZ
(University of Technology, QLD)




Diaz presented wearable a collection of on-trend pieces including soft leather skirts, pleat shorts and loose-fitting trousers. Her work also reflected her refined technique.



SANGEETA SINGH
(RMIT, VIC)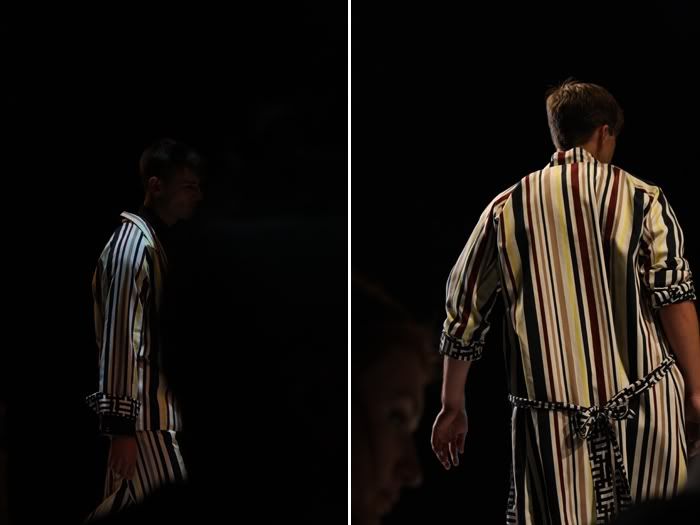 I'd seen Singh's work on the Discount girls' blog, so I anticipated seeing it in the flesh. Singh menswear collection is where I hope to see menswear heading over the next few years. It's experimental, yet wearable and holds the belief, which I share, that men like women want to be adventurous with fashion too.



JASON HEWITT

(RMIT, VIC)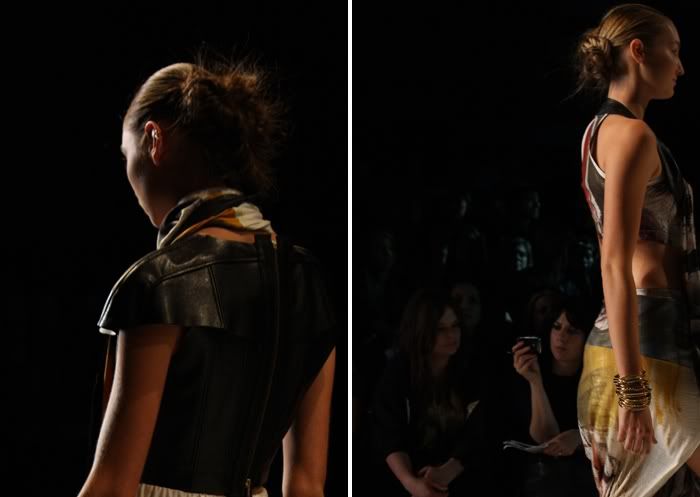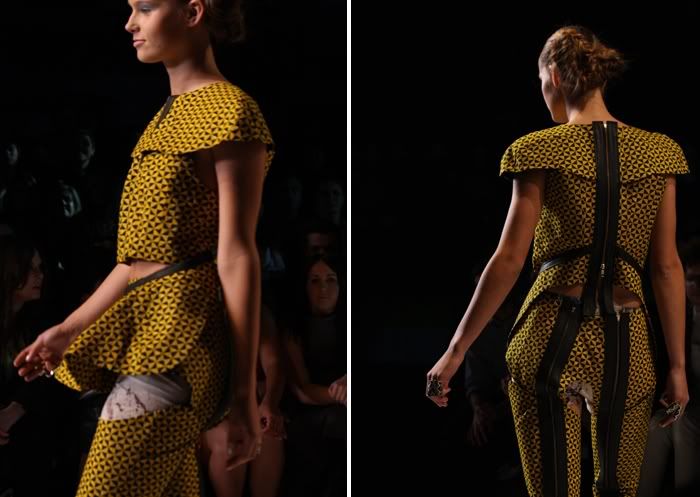 Tribal prints, bold colours, and a fantastic structured yellow and black zip two piece. A great collection from Jason Hewitt.




KATE SALA

(RMIT, VIC)




A futuristic collection. Clean lines and simple cuts. White on white and clever detailing. I really liked Sala's collection, and she had found that balance between being creative yet wearable.




OUTPOST by JESS O'CONNOR

(University of Technology, NSW)




Chunky knitwear with detailed jacquard pieces. I think knitwear is an exciting medium, so it was great to see one of the young designers taking it on.




LAURA ANDERSON

(RMIT, VIC)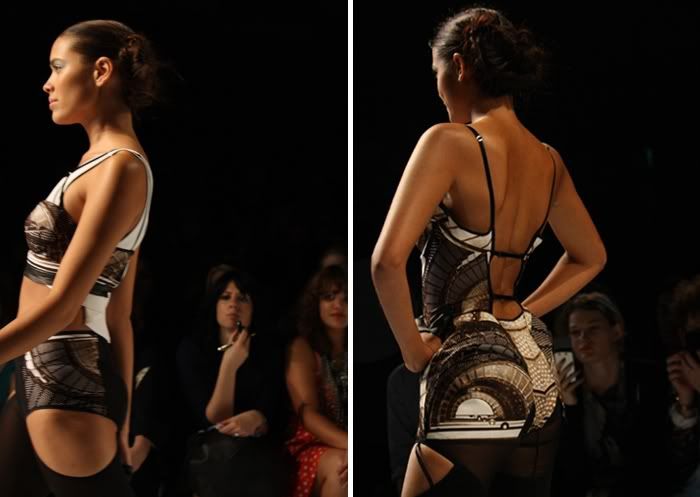 Anderson's experimental structured lingerie was really stunning. The detailed prints were beautiful. A standout of the night and definitely one to watch out for.




WHITE3 BY JENNIFER NEBEL

(Curtin University, WA)




Geometric prints, origami-inspired dresses and interesting detail, Nebel's collection was about technique and experimentation.




EPHEMERAL REVERIE by SARAH MOK

(University of Technology, NSW)




Mok's craftsmanship was sensational. Her folded, pleated pieces were just a pleasure to watch walking down the runway.




CELINE BRIDGE

(Curtin University, WA)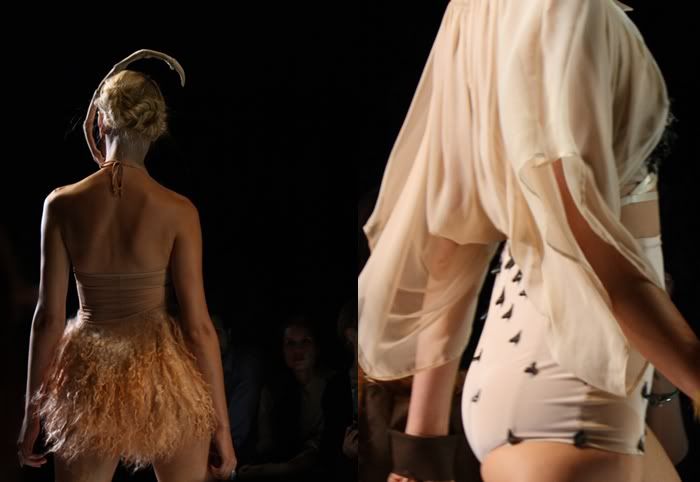 Bridge closed the evening with an other-worldly collection. It was both light and dark, at times gothic, at others ballerina-esque. I liked her use of mixed textures, using feathers, sheer fabrics, and faux fur.


I also enjoyed

GENEVIEVE KULESZA'S

(RMIT) fun collection of bright printed lingerie and

KATE WATSON'S

(University of Technology, NSW) loose, draped, Frankie-esque collection, but my camera was playing up at the start of the show.