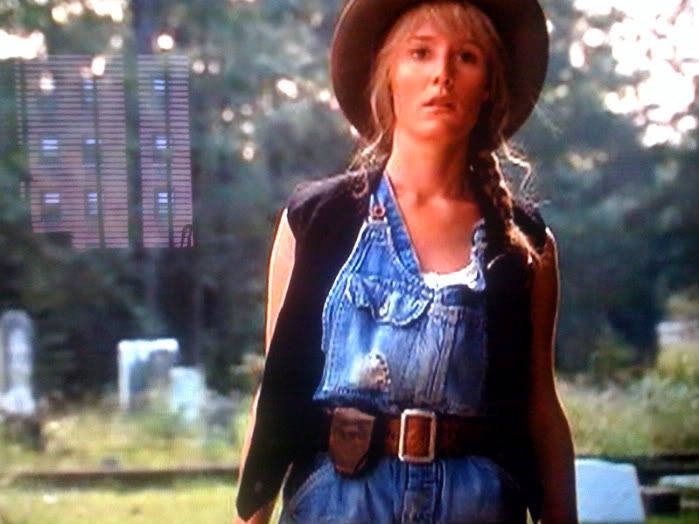 Set in Great Depression mid-west America, the 1991 flick Fried Green Tomatoes tells the story of the friendship of Idgie Threadgoode (Mary Stuart Masterson

)

and Ruth Jamison (Mary-Louise Parker) , two women in their 20s and early 30s. The films deals with issues of race, domestic abuse, and women's rights. While Ruth is feminine, wearing floral dresses and beautiful headwear, tom-boy Idgie is the film's true style heroine.
Unlike Ruth, a Southern Belle, she does not care about her looks. Wearing denim overalls teamed with loose hats over messy hair, it may be unintentional, but her style (albeit one that is often overlooked) remains inspiring. For the duration of the film, Idgie wears loose white shirts with brown linen shorts, or indigo denim shirts with plaid ties and suspenders, or my favourite a white onesie with her tight white undergarment shorts peeking out the bottom (see below). She refuses to wear dresses and you wont find her in kitten heals - preferring flat laced boots.
Not only is her style a comment on ideals on feminity, echoing the larger theme of the movie about a woman's role during that time, her choice to wear denim is also a statement about class, the material was reserved for the working class, often used to determine someone's status.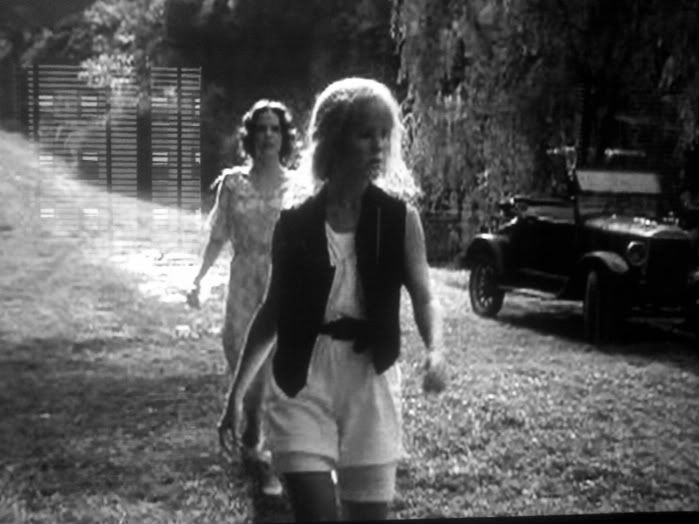 This is the first a series of posts of fashion's unsung heroes.