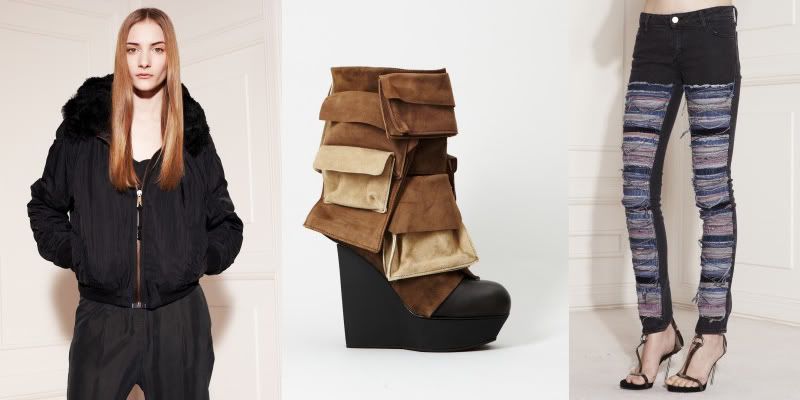 It feels like a decade since I'd been on any online stores. When I'm broke I get no joy looking at beautiful clothing that will never be mine. Pretty silly reasoning really; the reality is that even when I have cash I can't afford the a majority of anything I want online.

Anyway anyway, I was checking out the latest Acne has on offer - a brand that usually gets everything so right - and was really shocked to find some really tacky, overpriced pieces (above).

Is anyone else noticing the crazy-shoe trend? As if designers are thinking, 'if I just make some seriously hideous shoes, customers will think they are avant garde'. Acne have one upped Wang's Yetty-esc boot, the Swedish label have created the 'Pocket wedge boot'. Yep, a boot with multiple pockets , no more worrying about having to take a purse out at night - just keep it all in your shoe.

And while I'm sure the ripped jeans are trying for the grunge-unkept-nomad-derelict-I don't care about what I wear-look, it kind of defeats the purpose when the result looks so considered and manufactured.

But then I forgive you Acne when I see the below pieces.