Online store, Maximillia is now offering pre-orders for the SS10-11 collections of Arnsdorf and Karla Spetic. I'd been hanging out for winter but as I seem to do every year a month in and I'm already for summer clothing again. Although, I must admit I am rather enjoying just wearing jeans and a jumper everyday, it's just too cold to care about dressing up.

There's really not much point in me banging on about how the latest Arnsdorf collection is perfection; it speaks for itself. So I'd suggest getting your pre-orders in.

For me, the Optics dress (centre) is the stand-out, but unfortunately it's slightly out of my price range at $1,500. The shorts are pretty sweet too, but the trousers will be my end of year graduation reward to myself.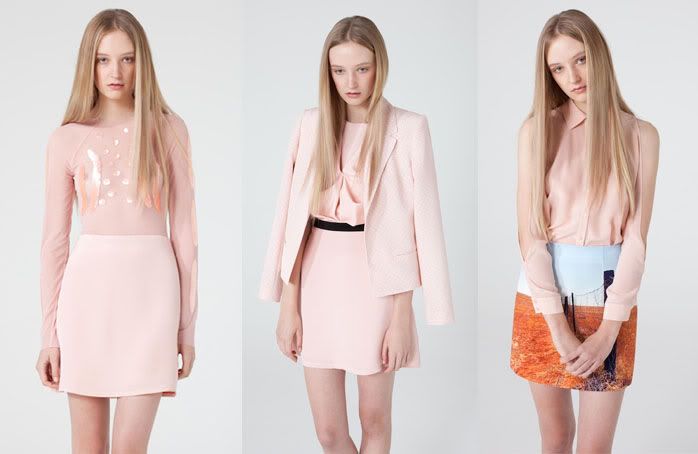 I really like Karla Spetic's take on Australiana in her 'Centre' collection. The outback print skirt is really quite amazing. Again, I'd be sure to pre-order anything from this collection to guarantee you get your size etc.

Maximillia will also stock Ellery soon so now all they need to do is add Dion Lee to the list.