Pairing with online auctioneer 1stdibs, Resurrection put up for sale 300 pieces from
Marcia Berger's personal collection
of Martin Margiela for those lucky enough - and wealthy enough - to afford the beauties.

The late Berger collected over 1,000 pieces of Margiela from the late '80s for the next 20 years. She was one of the few people in the world to have acquired such a comprehensive collection. It wasn't until she died that even her friends realised how many pieces she had. It's worthwhile having a quick read of Berger's bio.

While the sale is well and truly over, four months over to be precise, for us mere mortals simply browsing through the collection is satisfying enough. Still frequently appearing on Another's LOVES, it seems I'm not alone in my six-month-long pining for the entire collection. Pieces from my fantasy wardrobe range from the early '90s to the mid 2000s, priced from a grand up. A grand UP UP.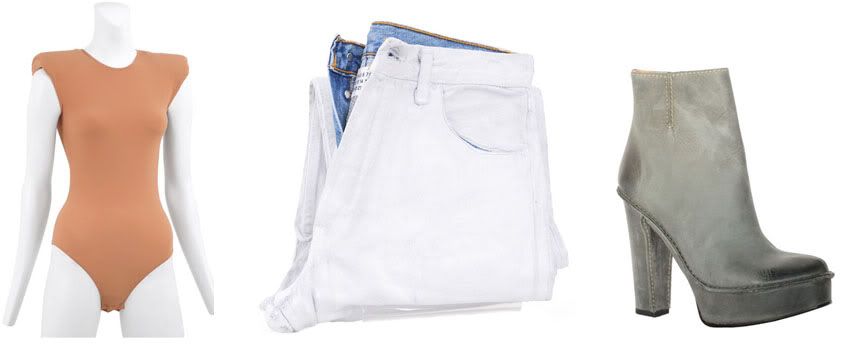 I've seen the nude bodysuit with accentuated shoulders floating around the blogs for years. Still my love never tires. This little number is from 2007.

There's something that I love about the Asian inspired shrug and wrap skirt. It's from 1992 and I think it's the early '90s look that appeals to me.

...And that classic vintage glove halter.