I realise there is rarely little point re-blogging anything from Susie Bubble. Thousands of hits a day, I think it's safe to say Susie gets just a few more hits than me. But this post of hers was just too good to refuse. I've actually gone back to it a few times, marveling at just how perfect Hannah Sea's graduate collection is. With the '90s trend still alive and kicking, Sea has gone beyond the cliche Docs and flanney but still pays homage to the era in a very recognisable way.
The Craft
anyone?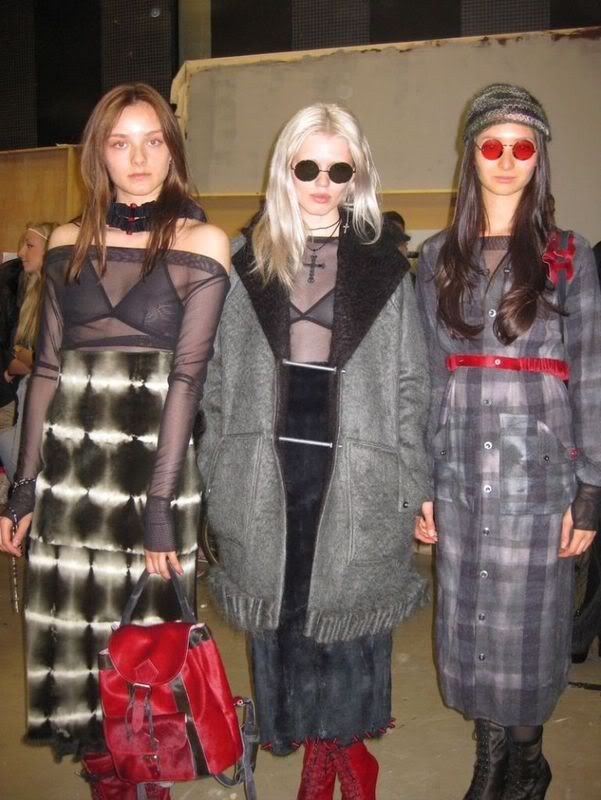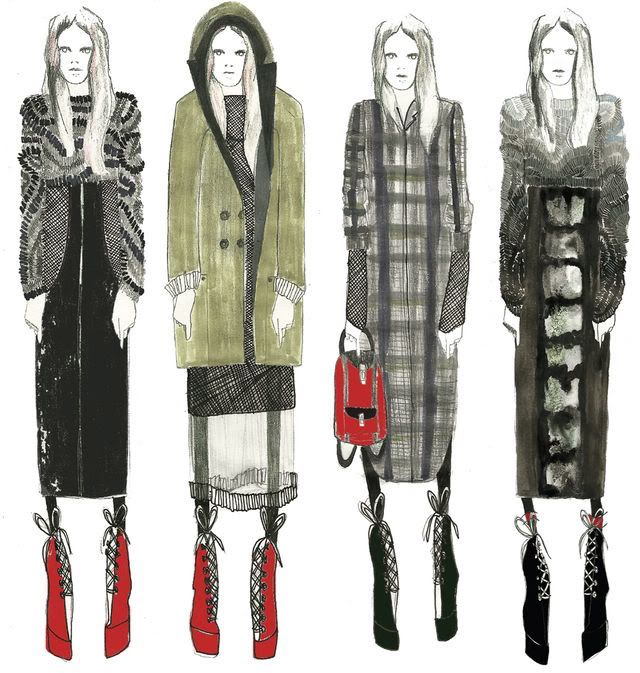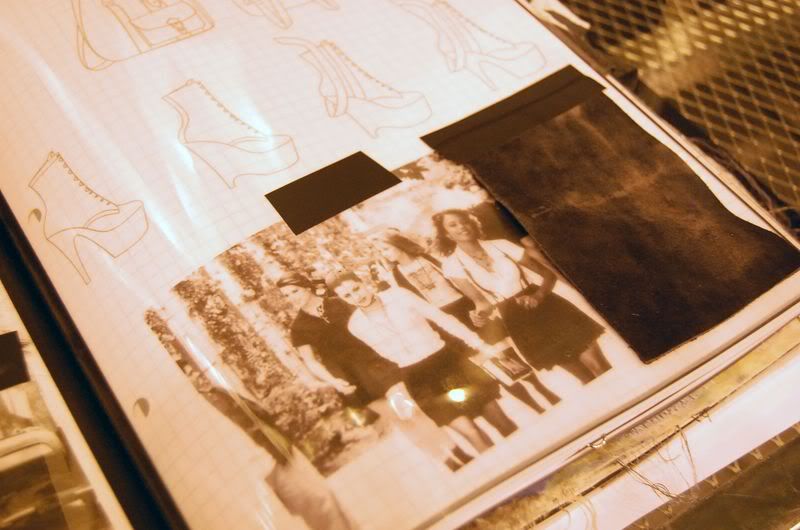 The collection is given depth with carefully considered layering and a variety of textures. Sea used tie-dyed rabbit fur, velvet ribbon, mohair and pony skin in a colour palette of olive, greys, blacks and cherry reds.
I still can't get over the platform boots. Sea covered stripper boots with pony hair (although I don't like the idea of wearing pony hair. Was cowhide not an option? EDIT - I know realise 'pony hair' is cowhide. I was wondering how everyone was getting away skinning poor ponies. Silly me!).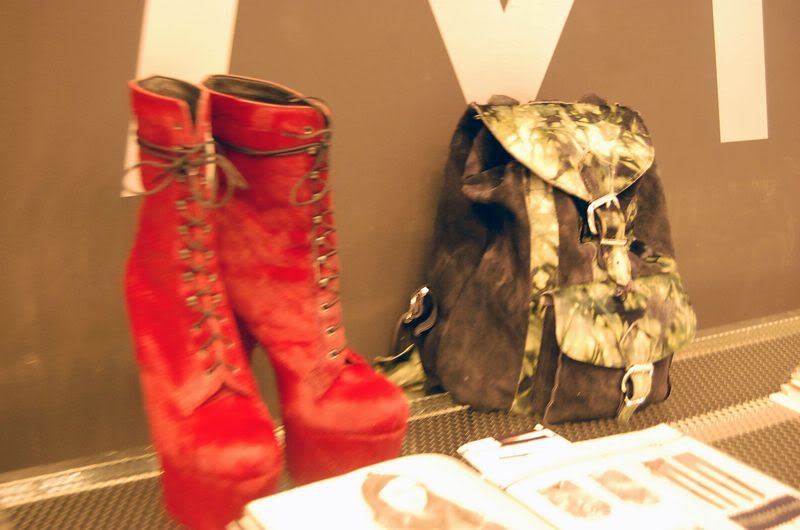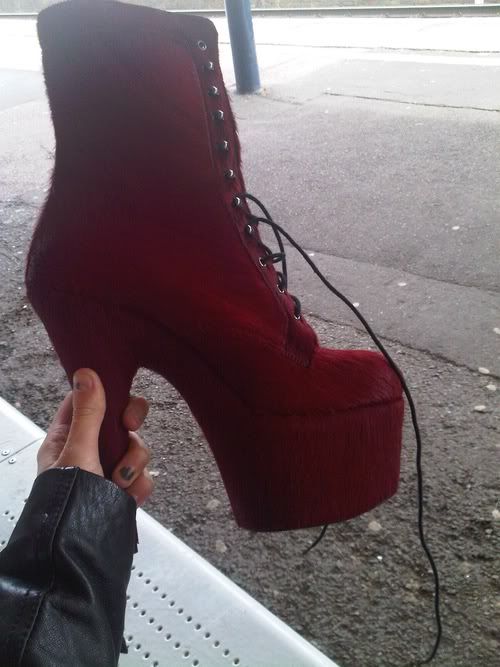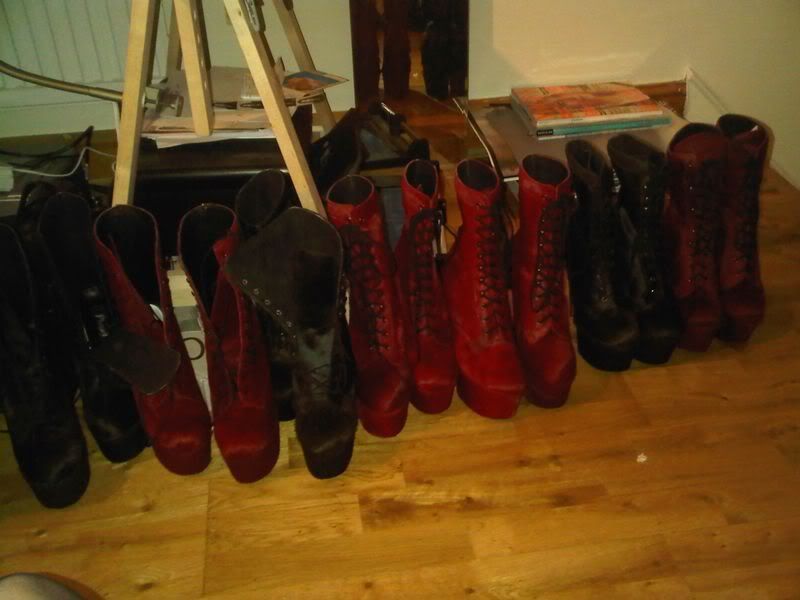 (All images via Susie Bubble)