I came across British designer Nigel Cabourn's AMAZING personal collection of vintage clothing via Another. For those of you who don't visit Another's website, it is the god of all things you ever need to know, read, buy and see. Cabourn's collection, featured in Oki-Ni's archives, includes protoypes of military clothing worn by pilots, tank drivers and marines. Each piece, and it's history, is used for inspiration for his label.

It is a seriously impressive collection of rare vintage finds. How refreshing is it to see a completely different approach to vintage styling?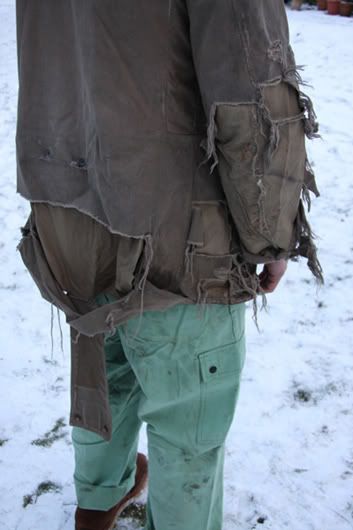 This parka was developed for specialist British tank drivers in WWII.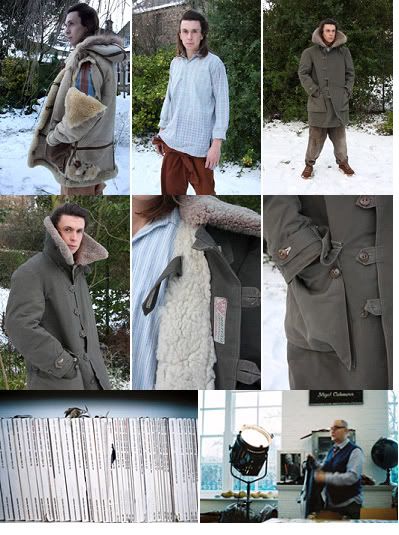 1/ This is a rare sheerling jacket worn by USA gun pilots to fly in. It's worth about £2000. 2/1920's leather vest with wool lining, worn by mountain climbers and Arctic explorers. It's hard to find a piece like this intact with such age and history.
Hmmm yeah I want it all..