It's hard not to notice the buzz around Melbourne this week. In the lead up to the L'Oreal Melbourne Fashion Festival which is officially on this week, it seems that every store, gallery, designer and fashion what-not has thrown an event in anticipation of Melbourne's celebrated festival. Unless you're on some kind of caffeine-insomniac-fashion-crazed binge (it's been known to happen), it's near impossible to attend all of the pre-parties. But judging by the 'snug' seating that got me very cosy with my neighbour, Friday night's Penthouse Mouse runway was one event not to be missed.
With LMFF celebrating Australia's talented established designers, Penthouse Mouse gives up-and-coming designers a space to present their latest collections during the festival. Running from the 6-19th March, Penthouse Mouse – the brain child of Moth Designs which is now in its fourth year – is a temporary fashion store, arts and events space, and friday night was their biggie of all events – the Midmouse Runway.
In the former Naval and Military Club off Coates Lane, the night started with drinks on the roof-top courtyard. After an hour or so we were invited into an intimate room for the runway. First up was guys' label Autonomy, offering smart street-wear with leather gloves and draped-hooded jackets.
Next was Subfusco, who was one of the stand-outs of the night with their futuristic collection. Key pieces included the women's silver pants and the guys' drop-crutch skinny trousers, as well as the men's black metallic parker. OK OK offered men and women's basics. Guys were dressed in denim on denim – a very popular look of the night – with almost all the menswear designers using this look.
Satu was on-trend with animal print tights and leather-look bandage skirts and dresses, which were accessorised with adorable backpacks and studded gloves. In their first LMFF show, Vanguard presented wearable menswear. Their signature black and white Aztec graphic featured on knitwear stood-out, which was especially fantastic when used for the knit pants.
Next, Leonard St mixed silk floral dresses with bright graphic jumper dresses for smart yet fun looks. From Brittan closed the show with beautiful embellished wool dresses and a striking men's suit. Joining Subfusco, they were the stand-out of the night.
The night ended on a high note with everybody out back to the courtyard for some more drinks, and all freshly inspired by the talent of these young designers and full of excitement for the week to come.
Here are some of my fav looks. Photos by Hayley for Melbourne Street Fashion.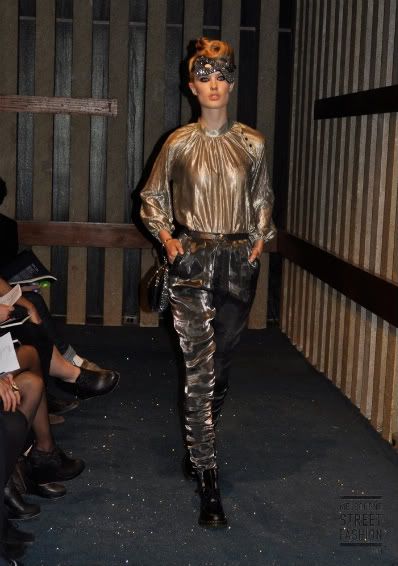 Subfusco, my favourite label of the night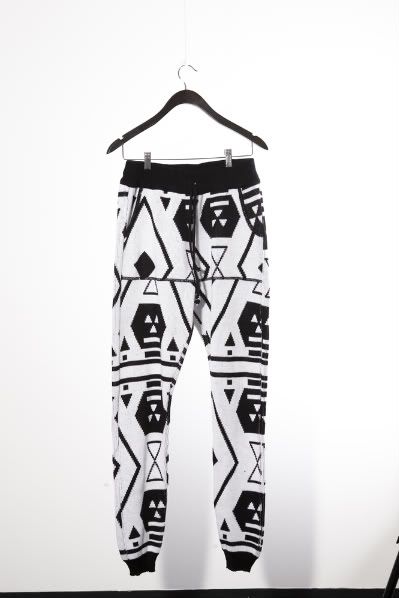 Vanguard, I really like these knit pants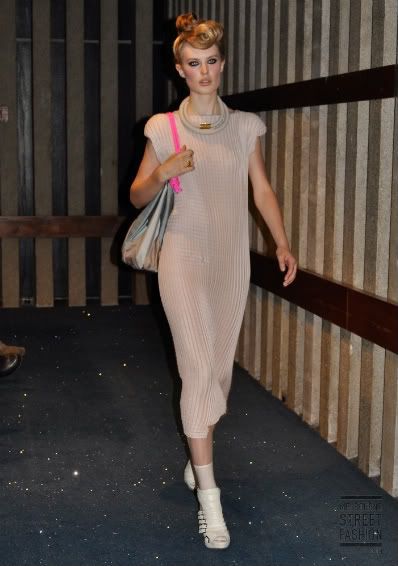 From Brittan, the dress was amazing
And make sure you check out Melbourne Street Fashion all this week for all updates and pics from fashion week.